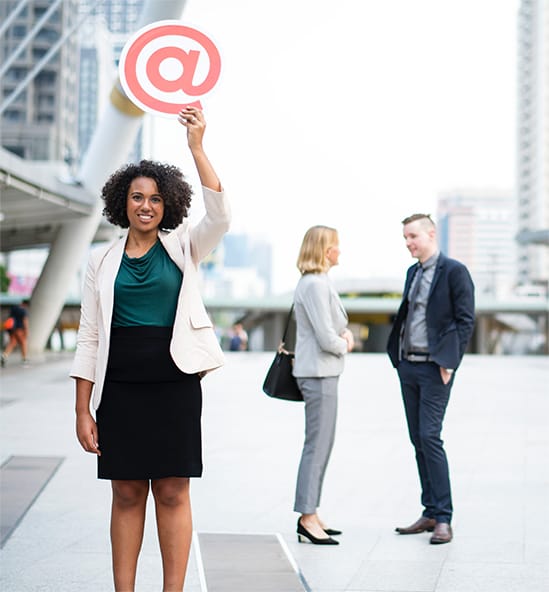 John Sanders
 An Introduction to MIRACAL'S PLACE
Miracal's Place is a private, for-profit agency that was established in 2014 with the specific aim of providing community-based programming to youth including supportive behavioral, social, educational, cultural and therapeutic services for youth involved in a Department of Protective Services.
ABOUT US
Miracal's Place was named after a beautiful dear friend that passed in 2013 of a troubled mind and a broken heart. Founded in 2014, three individuals with a passion for children, birth Miracal's Place in remembrance of a miracle. Being made aware, by a high school friend, of the major need for at-risk children and limited resources to care for them, the passion grew strong to reach out to meet their needs. The name Miracal, although spelled differently, strongly expresses the heart of what the GRO represents. Blessed by how fortunate we were to experience love and support from family, friends, teachers, and other individuals, we believe that encouragement can go a long way in rearing a child.
 "Overcoming all Obstacles," we declare a place and safety for all those who come this way. We are determined to maintain this peace and safe-haven by faith with corresponding actions of integrity and respect for natural and spiritual order. We are dedicated to the plan for each life so others can overcome all obstacles through faith, courage, wisdom, and serenity through declaration, demonstration, determination, dedication, and duty which is our service. We are inspiring and challenging others to pursue their destiny.
MISSION STATEMENT
Miracal's Place General Residential Operation is a warm, concerned, and caring home-like setting, completely dedicated to improving the quality of life for at-risk children. Miracal's Place will provide a safe and protective environment designed to encourage and offer each child a chance for a better quality of life. The Resident of Miracal's Place will gain the skills needed to have a successful life through patience, loyalty, and lots of love.  This will assist the youth in developing in their own unique way.
 
PHILOSOPHY
Our goals at Miracal's Place are to provide proper care in a safe environment allowing the children to feel secure. Miracal's Place will provide proper guidance through comprehensive professional support, which will cater to the uniqueness of the child's needs by stimulating positive growth emotionally, intellectually, physically, and socially. We desire to enable each child to meet their fullest potential no matter their weakness and build on their strengths. Through innovation, dedication, and loyalty, the children at Miracal's Place will experience positive changes in their lives.
Miracal's Place is built on 8 core values:
•  M- a Mind is a terrible thing to waste- Education is a major part of our core value. The belief that knowledge is power and teaching children to read and write is a life skill that will aid them throughout life.
•  I- Integrity is a major attribute- Residents entrusted to us will experience such care through practicing strong moral principles.
•  R- Responsibility and Respect are important values to become a positive functioning individual and citizen. 
•  A- Accountability is inevitable- as an obligation for the child and their family as well as colleagues this value will be sternly exercised to enable the desired outcome
•  C- Caring is an attribute we must have- exhibiting concern and empathy is necessary to provide the child with a sense of protection.
•  A- Assurance- by building assurance in each child, breakthroughs can be accomplished, bridges can be crossed, and gaps can be closed
•  L- Loyalty- faithful, truthful, dependable, and honesty; both children and colleagues will enable the program to be successful and self-gratifying.
•  S- Safety is the most important and imperative- the child's security is at the forefront of our core values. All the children are precious jewels that must be protected and secured at all times.
 
Miracal's Place will offer programs will enable the children to become well educated, diverse in many areas, learn proper etiquettes, gain knowledge on personal hygiene and life skills, exposure to a plethora of fine arts and crafts. Our ultimate desire is for the children to become positive functioning citizens in the society in which they will dwell.
 
Youth/Target Population
 
Miracal's Place serves female youth with ages ranging from Five (5) through Fifteen (15) years old.  It is anticipated that many of these youth may have various emotional or behavioral issues as well as experienced traumatic events in their lives.
 
Program Overview
 
Miracal's Place offers a highly structured program which includes education, individual and group counseling, recreation, behavior management, beginning life skill program, substance abuse program, Sex offender treatment program, and family involvement programs.   Programming is goal-directed incorporating a sophisticated level system which allows youths to function safely at optimal performance levels. Through an intensive therapeutic program, all youths are ensured a safe, therapeutic environment which facilitates developmental progress.
The Educational component is highly individualized according to the youth's needs and encompasses a number of educational objectives, including instruction in basic academic skills such as English language instruction as necessary, reading, writing, math, social studies, science, life skills training and social skills activities.  Youth will attend school in the local Houston independent school district.
Responsibilities of Miracal's Place Board of Directors
 
The Board of Directors of Miracal's Place ultimately has the responsibility for all policies and activity programs of the center, funding, and compliance with minimum standards. Also, persons employed by or working at the operation, any family members of the owner or governing body, paid consultants, or others who benefit financially from the operation (such as subcontractors or vendors), may not compromise a majority of the voting members of the governing body.